Breakfast just got exponentially more delicious without getting any more time-consuming. If you're making eggs, just toss that buttered bread + EBTB seasoning into the pan with those eggs to make a crunchy, EBTB crust on your egg sandwich. It's unbelievable how much this EBTB crust elevates a boring egg sandwich into something spectacular!
EBTB stands for Everything But The Bagel seasoning, which can be found at any grocery store. It is a combination of onion, garlic, poppy seeds & salt, and it makes any sandwich taste better.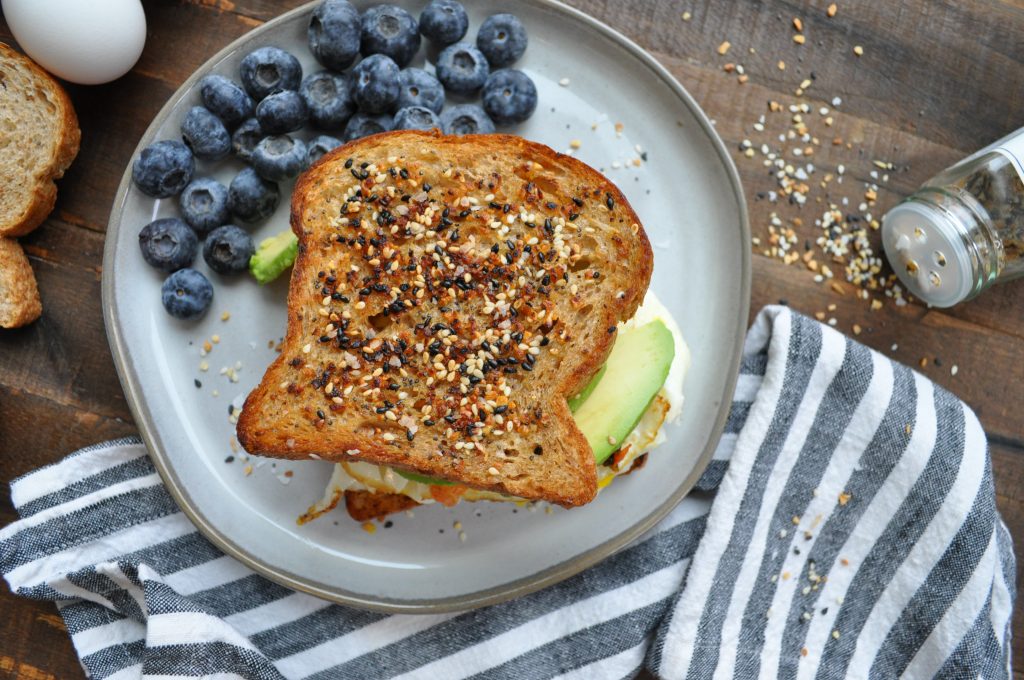 This recipe crusts your bread with all the EBTB flavors and is a solid, easy way to start the day. Stuck on what toppings to add? Anything you would put in your eggs or with your eggs can go on this sandwich.
Easily adjustable to meet your protein needs – add more eggs, egg whites or cheese to increase protein. Need more carbs? Add fruit on the side.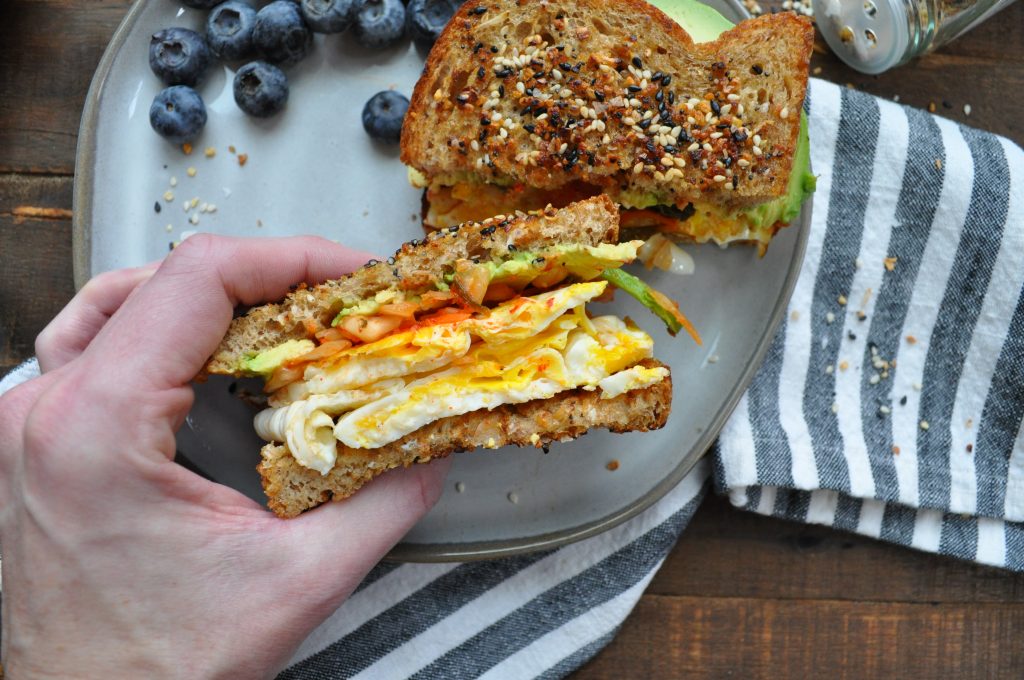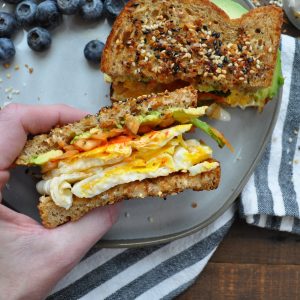 EBTB Egg Sandwich
Ingredients
2

eggs

2

slices

bread

1/2

tbsp

butter

everything but the bagel seasoning

optional: avocado, tomato, kimchi, hummus, sriracha, etc.
Instructions
Heat a large skillet or griddle over medium-high heat. Add a little oil if needed to prevent eggs from sticking.

Crack your eggs into the skillet. Cook halfway, flip - then push eggs to the side of the skillet.

While eggs are cooking, butter one side of each slice of bread. Shake a generous amount of EBTB seasoning on the buttered side.

Place both slices of bread buttered side down into the non-egg side of the hot skillet.

If you want, flip the bread and brown the non-buttered side, too.

Remove your skillet from the heat. It's time to make your sandwich! Place the eggs + any other toppings in between the bread & get ready for the deliciousness!
Notes
How to Use: Athletes: Adjust for your nutrition needs - add more eggs or egg whites to increase protein. Don't like that many eggs? Add a container of Greek yogurt or Skyr on the side. If you need more carbs, grab larger pieces of bread with 25+ grams of carbohydrates per slice and add fruit on the side. Really hungry, eat two sandwiches! Healthy eating: Enjoy as is or add some fruit or veggies on the side. Kids: You can make this without EBTB seasoning if that's too much for your kids - it's still delicious! Cut in half or quarters for some cute-sized breakfast sandwiches.