Nothing screams summer like a good burger. This recipe has a little twist, using classic Coca-Cola both inside and outside of the burger. Inside, the Coca-Cola is added to the meat mixture to make the patty. We then combine Coca-Cola with BBQ sauce for sweetness on the outside of the burger. This is not your traditional burger – it's even better! If you like a little sweetness to your summer, give this new recipe a try.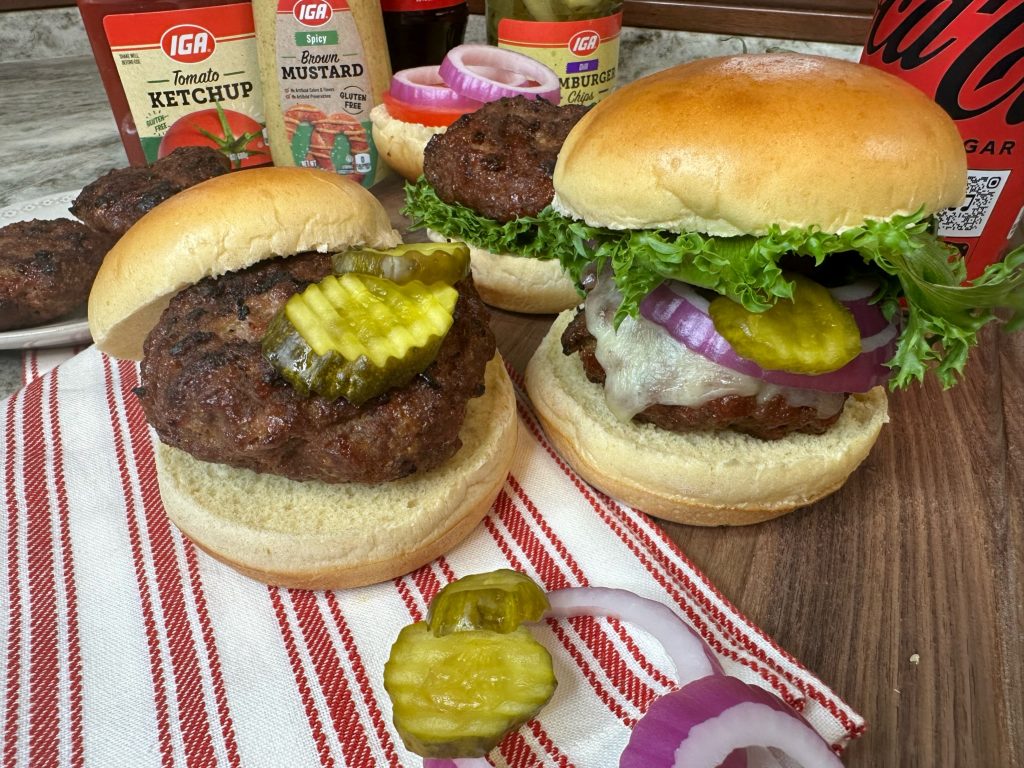 Grilling this burger is simple, but we suggest a few more flips to really get that sauce cooked onto the outside. Grill for 3 minutes, sauce + flip, and repeat until cooked through. I flipped them 3 – 4 times! Who doesn't love that nice crust on the outside?!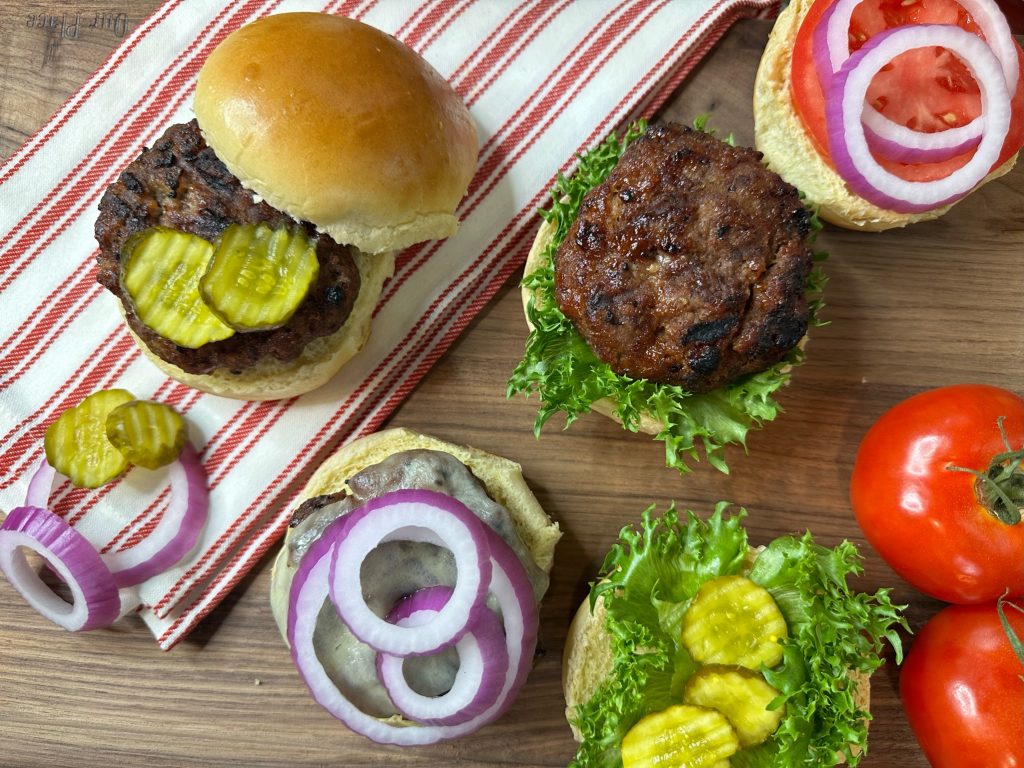 Top the patties with your favorite burger fixings – cheese, lettuce, tomato, onion, pickles <you know I love my pickles> ketchup, mustard, etc. Enjoy with your friends or family as a classic summer meal, with a twist!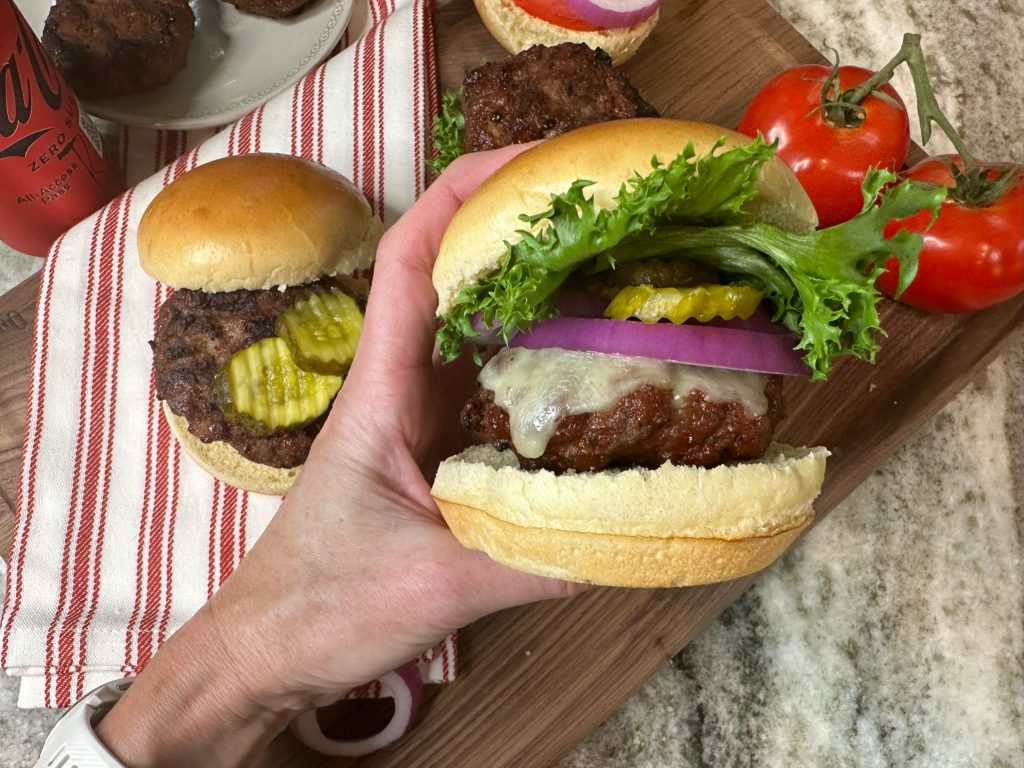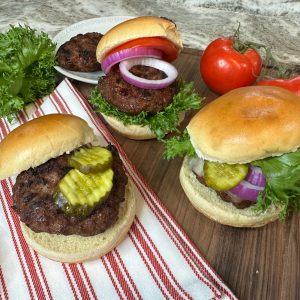 Sweet BBQ Onion Burgers
Ingredients
½

cup

bread crumbs

1

egg, slightly beaten

½

cup

Coca-Cola, split

½

tsp

salt

½

cup

BBQ sauce, split

1

lb

ground beef <sirloin or 92% lean>

Australian grass-fed

5

buns

tomato, lettuce, cheese, pickles, ketchup, mustard or your favorite toppings
Instructions
In a large bowl, combine bread crumbs, egg, ¼ cup Coca Cola, salt, and ¼ cup BBQ sauce. Mix well. Add ground beef & mix well. Shape into 5 burgers and place on a plate.

In a small bowl, combine the other ¼ cup Coca Cola & the other ¼ cup BBQ sauce. Set this aside to brush over the burgers as they are cooking.

Heat the grill to about 400℉. Grill burgers, covered for 3 minutes at a time and then brush with Cola mixture before flipping. You will cook the burgers at least twice on each side, brushing with Cola mixture before each flip. This gives a sweet, crispy outside to the burger. Grill until internal thermometer reads 160℉.

Serve on a bun with your favorite toppings.
Notes
For athletes: Eat this protein-packed burger on a bun + add extra carb sides if needed <fruit, rice, pasta salad, etc>
For healthy eating: Enjoy this burger on a bun with a big side salad or grilled veggies.
Kids: Kids will think this burger is extra cool because it has Coca-Cola in it!
The giveaway sweepstakes is active for the month of July 2023. Enter for your change to win by clicking on the photo below.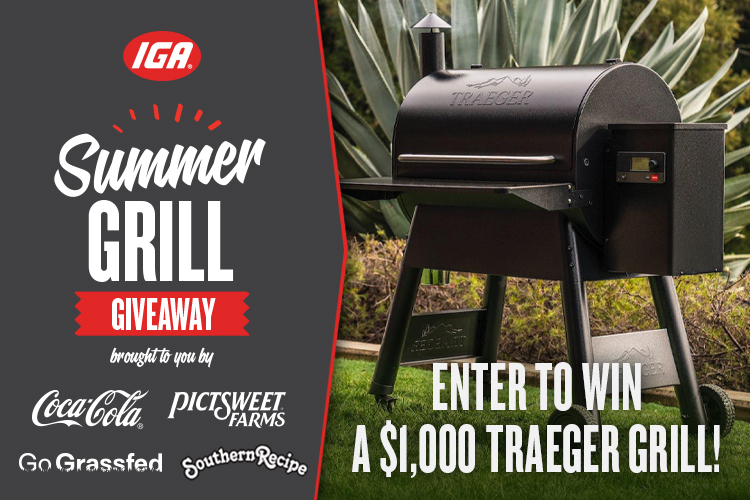 Sponsored by The Coca-Cola Company, the Independent Grocers Alliance, Go Grassfed and Pictsweet Farms