It's hot. It's humid. And we're sweating. A lot. We're on top of our hydration from reading through our Hydration Resource Page, and blogs on Hydration & Sweat Rate and Sweat Composition. Are you sick of thinking about your hydration? Here are some fun ways to increase your fluid & electrolyte consumption.
1. Add more foods with higher water content
Many healthy foods have a higher water content, and yes that counts toward your hydration goals! Try to add more of these foods to your meals and/or snacks to get some more water in there.
Veggies
Lettuce
Spinach
Cucumbers
Bell Peppers
Zucchini
Squash
Tomatoes
Celery
Fruit
Watermelon
Strawberries
Apples
Peaches
Honeydew
Cantelope
Oranges
Pineapple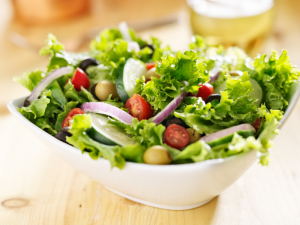 There are lots of drinks that can help with hydration besides a typical sports drink or water. Try something new & refreshing after a run & mix up your liquids throughout the day.
AHA or other sparkling water
Milk or milk alternative
100% fruit juice
Coffee or iced coffee (in moderation)
Coconut water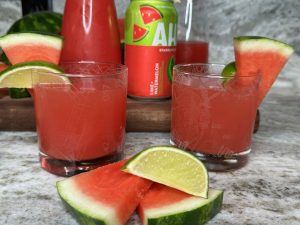 3. Have fun with your water
Your water doesn't need to be boring. You can add ingredients to your water to mix it up. Here are some some tried & true combos that will bring some life to your water.
Mint + Cucumber
Mint + Lemon
Lemon + Lime
Strawberry + Lime
Orange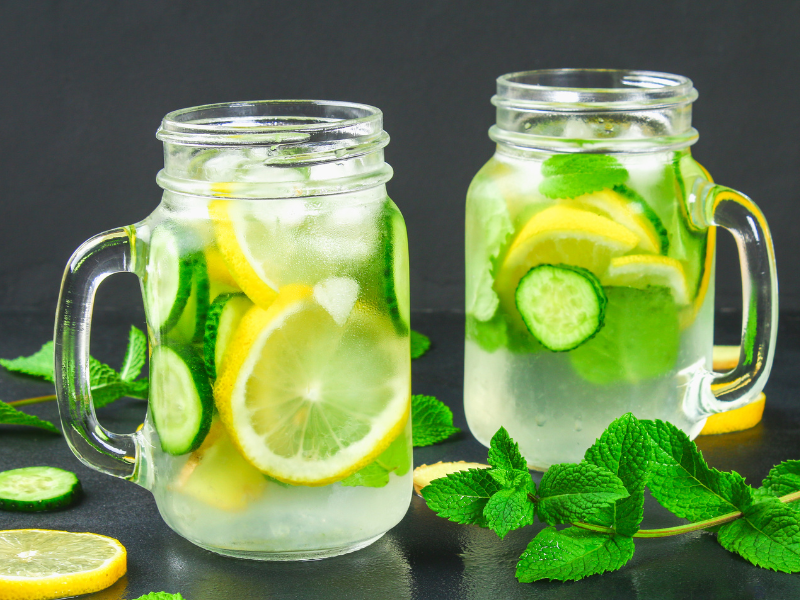 What are your favorite drinks to stay hydrated in the summer?