I've always been a sucker for Snickerdoodles, and we all know that blender muffins are a must around here – so enter Snickerdoodle Blender Muffins! This recipe has been tweaked since the initial release in my Fuel It Up E-Cookbook – I made some changes so the muffins are less dense and have more flavor, and I must admit, they are delicious. My kids cannot stop eating these – so I think my choice to alter the recipe was the right one! These are quickly rising to the favorite blender muffin in our house over the OG Banana Chocolate version.
For anyone new to the blender muffin train, you literally just dump all the ingredients straight into the blender and blend them up. It's that easy.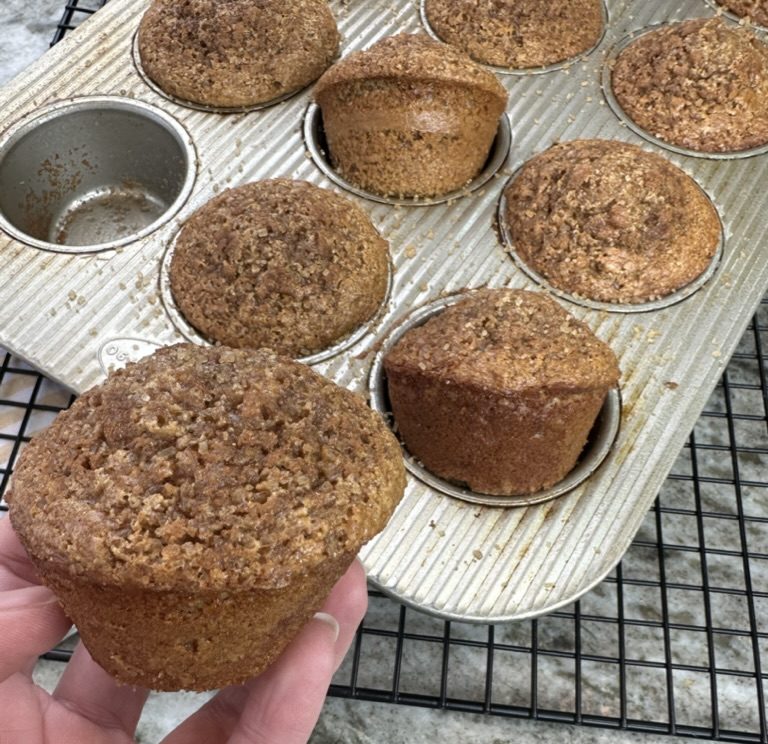 The swap from the cream of tartar to baking soda really helps to leaven the muffin – resulting in a lighter, less dense version. The honey adds a little sweetness and color, so they are super pretty to look at! <<before you devour them!>>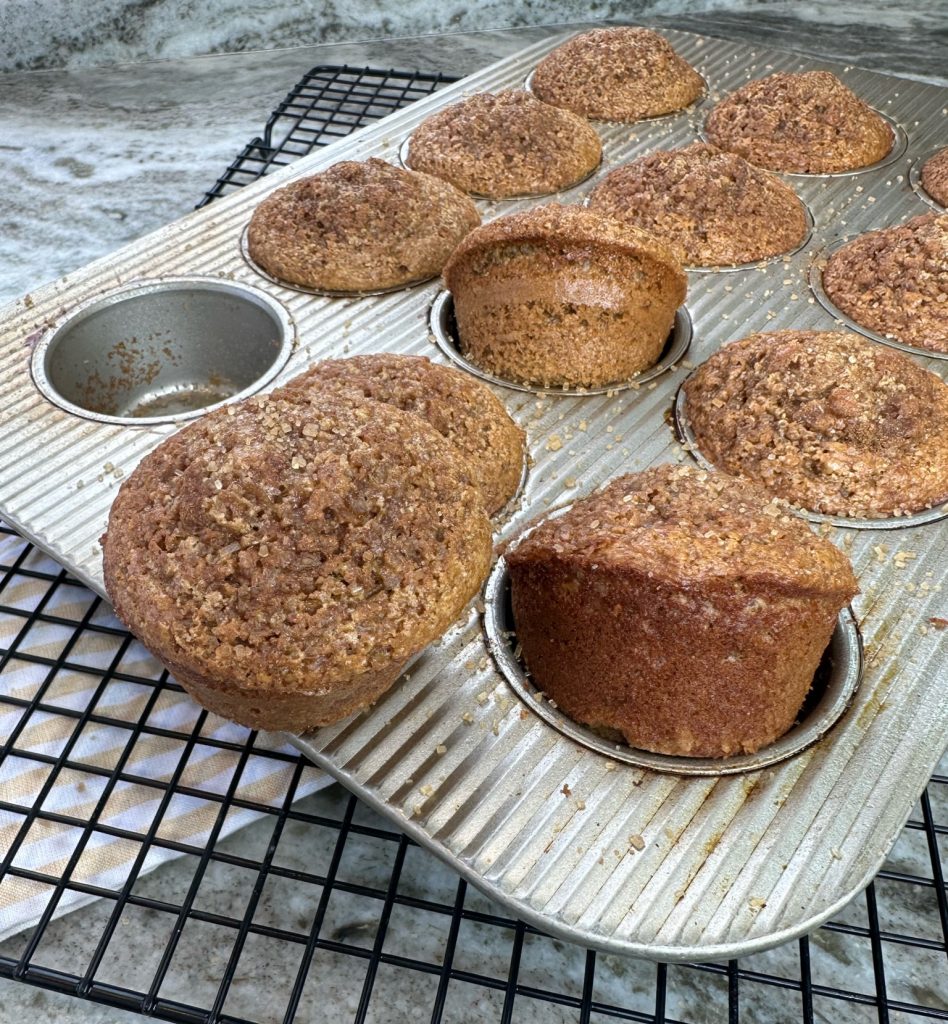 These muffins are versatile – you can eat them as part of your breakfast, snack, or for your after-meal sweet fix. I love having blender muffins handy in the freezer, so I can just pop them into the microwave when we need them. I like to bake my blender muffins on the weekend, so we have our freezer stocked for the week – easy, peasy!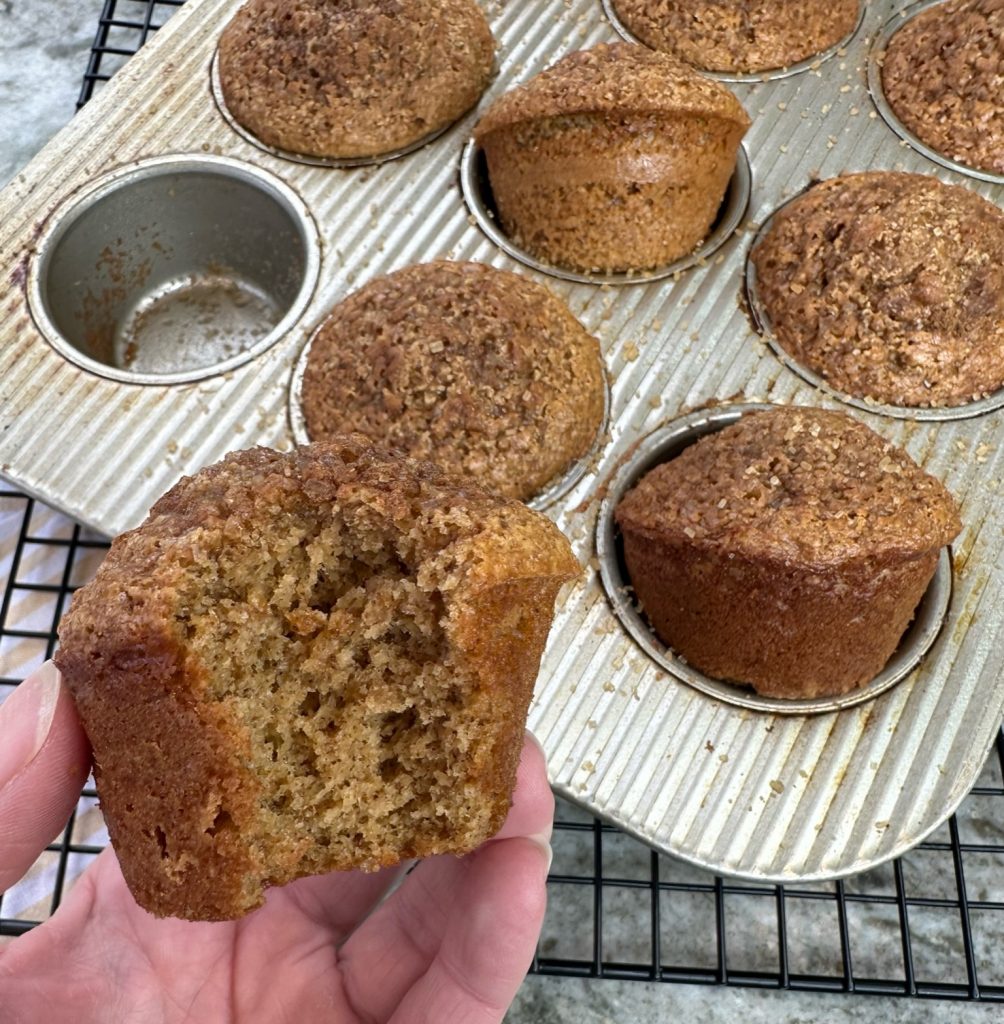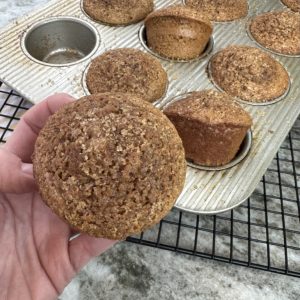 Snickerdoodle Blender Muffins
Ingredients
2

eggs

½

cup

brown sugar

1/4

cup

honey

⅓

cup

almond butter

¾

cup

greek yogurt

½

cup

milk

1

tsp

vanilla extract

1½

tsp

cinnamon

2

cups

oats

1

tsp

baking powder

1

tsp

baking soda

2

tbsp

sugar

½

tsp

cinnamon
Instructions
Preheat oven to 350 degrees.

Grab your blender. Don't have a blender? See tips below.

Add all of the ingredients except for the cinnamon sugar topping (eggs, brown sugar, honey, almond butter, greek yogurt, milk, vanilla, cinnamon, oats, baking powder & baking soda) to the blender.

Blend very well. You may need to stop the blender, stir, and blend again a couple times.

Grease a 12-cup muffin tin. Pour batter evenly into tins.

Mix together cinnamon & sugar and top the muffins before baking.

Bake for 17-20 minutes or until brown at the edges & a toothpick inserted into the center comes out clean.
Notes
Tips:
Store on the counter for 3 days, in the fridge for 2 weeks, or freezer for 3 months.
Toss in the microwave before eating to warm back to deliciousness. They taste best warm.
No blender? Toss the oats in your food processor to make a flour & mix the rest by hand.
This recipe has been tweaked since the Fuel It Up E-cookbook release of this recipe. If you prefer the old recipe, leave out the honey & sub cream of tartar for the baking soda. 
How to use:
For athletes: Eat 2-3 of these with some extra protein for a recovery breakfast or 2 of these as a snack in between meals.
For healthy eating: Pair with a protein source for breakfast or enjoy as a snack in between meals.
Kids: My kids love a good blender! These are a staple in our house as breakfast for the kids.