Anybody who has been around these parts for any period of time knows we do one thing well. Ok, maybe a couple of things well. Making magical muffins out of the blender aside, we rock the energy bite game over here. If it were a competition, we would absolutely win for the most diverse options, best flavor, and easiest peasiest recipe… and probably some other wins that I just don't even know about yet.
If you weren't sure about that first win, here's a little look + link to all the different flavor energy bites we've got:
I. Just. Can't. Stop. <<and clearly, I won't anytime soon.>>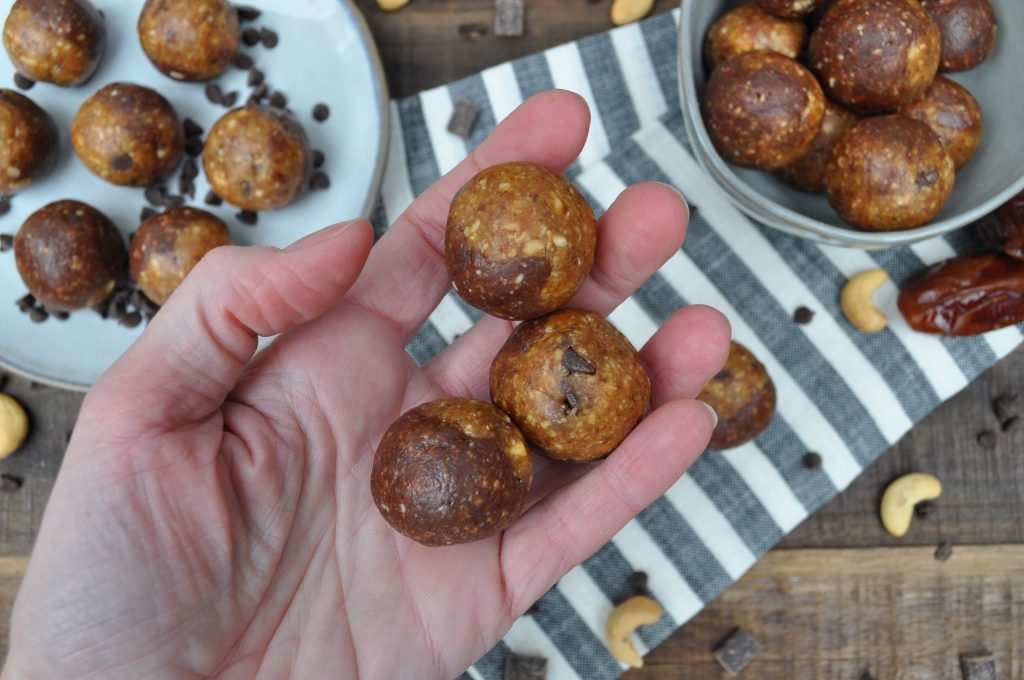 It only makes sense that the next flavor combo up is the perfect mashing of cookie dough + brownies. Bring on the Brookie Bites!
If my house is any indication of how these bites will hold up in your house, HIDE SOME NOW! I could barely get them rolled as the kids were popping them like tic-tacs. Speaking of hiding them, I recommend storing them in the refrigerator or freezer.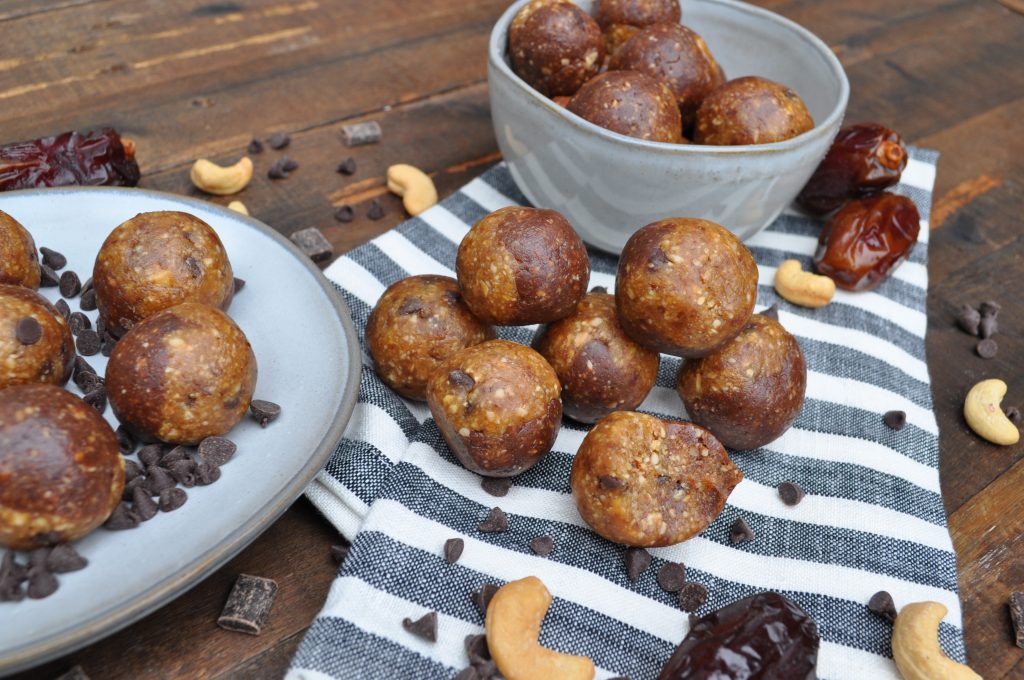 Before you dig out the food processor, one important note. Dates can be finicky. This recipe works best as written with soft, Medjool dates. There are instructions below on how to soften up your dates if they are hard. But, the dough should be a tiny bit sticky but totally manageable to roll in your hands. If it is too sticky, add more oats and process again. If your dates are so dry the mixture never comes together in your food processor, add a little bit of maple syrup at a time until they come together.
But mostly importantly, enjoy the heck outta these!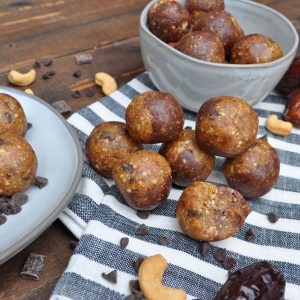 Brookie Energy Bites
Ingredients
1½

cups

Medjool dates, pitted

1

tbsp

maple syrup

1½

cups

cashews, salted

½

cup

quick oats

2

tbsp

vanilla extract

¼

cup

mini chocolate chips

2

tbsp

cocoa powder

¼

cup

chocolate chips
Instructions
If your dates are soft, toss them right into the food processor with the maple syrup. (If the dates are hard, place pitted dates in a microwave-safe bowl with the maple syrup. Microwave for 30 seconds. Add dates to food processor.)

Add cashews, quick oats and vanilla extract to the food processor. Process on high for 1 minute. Pulse as needed to form a ball. If your dates are dry, you may need to add more maple syrup to form a ball. Remove dough from food processor & separate into two equal balls.

Place one ball in a bowl & mix in mini chocolate chips. Place the other ball back into the food processor. Add cocoa powder & chocolate chips. Blend 30 seconds or until combined.

Grab ½ tbsp of each dough and roll into a ball. Repeat 24 times. Store in an air-tight container in the refrigerator or freezer.
Notes
For athletes: Eat a few of these as a snack in between meals so you don't go too long without eating. Or, add them on to a meal to increase your carb intake. For healthy eating: Eat 1 - 2 of these as a snack in between meals or for a sweet treat. For kids: If your kids like these as much as mine, good luck keeping them stocked! My 7-year-old smashed 3 after school before I hid the rest in the freezer.